JAG Engineering is a Singapore-based Mechanical & Electrical Engineering Company with in-house R&D capabilities. Founded in 2008, JAG Engineering has grown its offerings to cater to designers of large offices, laboratories, retail and F&B chains. JAG once stood for "Just As Good", with #bettervalue as we believe homegrown companies are uniquely positioned to deliver the winning combination of quality, price and value for our customers.

Just as Good, with #bettervalue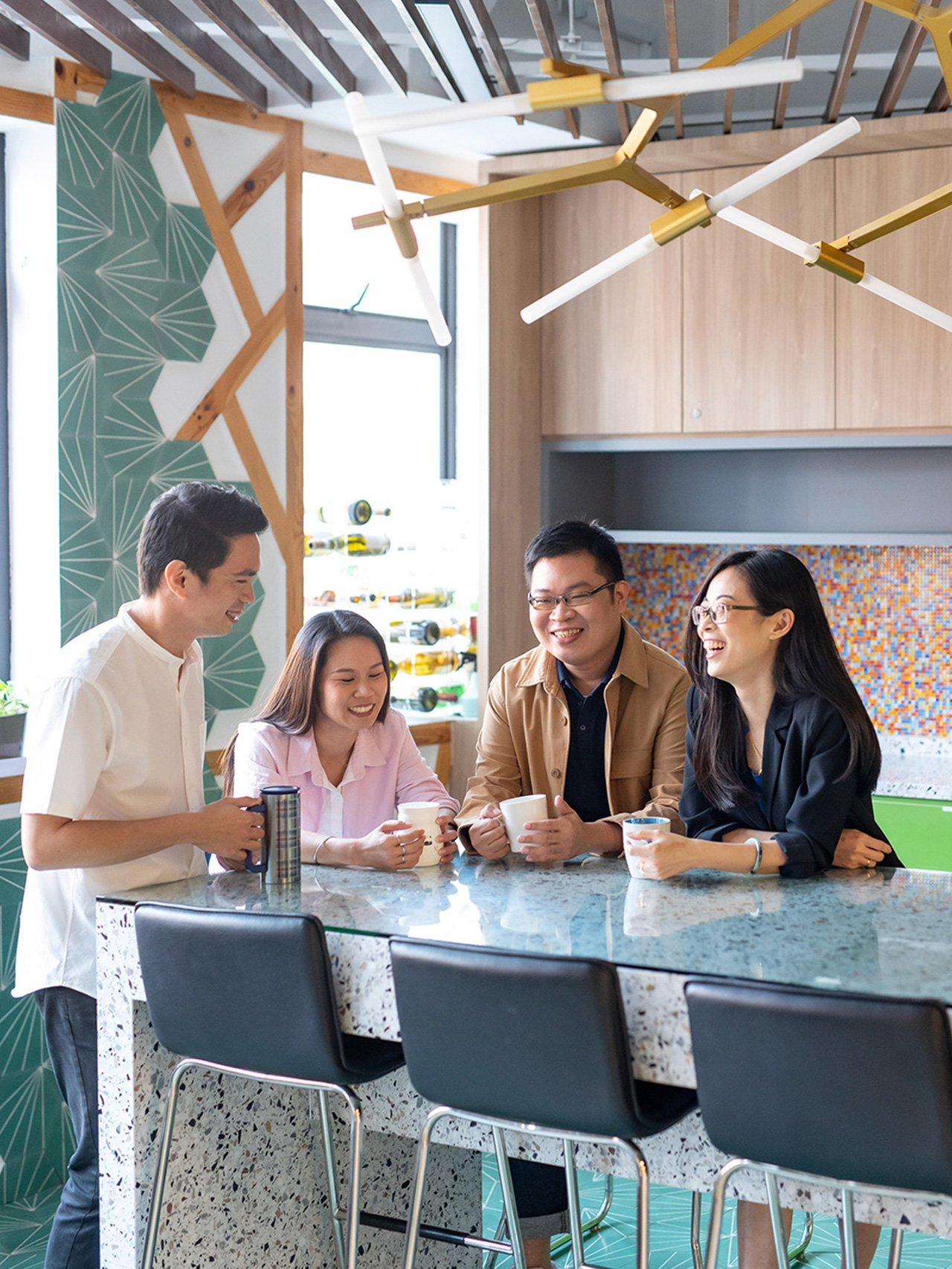 Customer Satisfaction
Customer satisfaction is our priority. Happy customers are our greatest pride and joy and their testimonials are our best advertisement in the market.
Sincere Service
We serve from the heart, treating each project as the best showcase for our next project. We place the interest of our customers and prospects first because we know that long term and sustainable success requires all parties to benefit.
Collaboration
No man is an island, and no M&E project can be completed in isolation. We believe that by working closely together, we can achieve shorter timelines and more quality work as a team.

Commitment
We must deliver on our commitments
Customer Service
Customer's interests must always come first
Communication
We over-communicate to keep all parties in the know
Cooperation
Working together with all parties is how we get things done
Coordination
Project management is the foundation of what we do
Our Vision
Our place of work should inspire us to collaborate and create more. It should be a safe and healthy space where each one of us can aspire to be our best selves.
JAG Engineering wants to be a part of the creation of such a space for you.
Our Mission
Deliver reliable, high quality and value-orientated M&E services for our clients in a timely manner.

Obtained Telecommunication Wiring Contractor (Class) Licence.
Became Corporate Member of Singapore Plumbing Society.
Obtained BCA: ME12 Plumbing & Sanitary Works Grade 2.
Obtained ISO 9001, Bizsafe Level Star, Singapore List of Trade Subcontractors (SLOT) Registration Certificate, ME01 Air-Conditioning, Refrigeration & Ventilation Works Grade L3; ME06 Fire Prevention & Protection Systems Grade L2 and ME05 Electrical Engineering Grade L4.
Set up permanent 3 storey office inclusive stores, worker dormitory and offices at Kaki Bukit.
Obtained OHSAS 18001, Singapore Business Media Certificate of Completion, Singapore Enterprise Awards 2015, 2nd time successfully assist client to obtained BCA Green Mark Platinum certificate
Obtained BCA: ME01 Air-Conditioning, Refrigeration & Ventilation Works & ME06 Fire Prevention & Protection Systems Grade L1, ME05 Electrical Engineering Grade L3, Singapore Entrepreneurs' Award 2014/2015, BizSafe Level 3, 1st time successfully assist client obtained Green Mark Platinum certificate.
Awarded first major project for Hotel renovation works.
Awarded first Factory setup project. Meggitt aerospace office relocate from Loyang Avenue to reside in Seletar Aerospace Drive.
Renovation works done for Paris Baguette's first kitchen in Kaki Bukit and set up of Paris Baguette's branches in Singapore.
Obtained BCA Academy (BCA) ME05 Electrical Engineering Grade L1 & BizSafe Level 3.
Awarded first 30,000.00 square feet project at Kallang.
Awarded 4 million contract project for MBS.